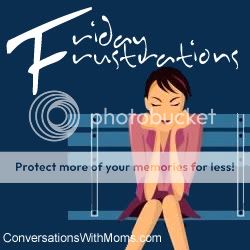 Here I am again with yet another couple frustrations of mine. I won't make this long since I am also not in my not-so-usual bubbly self.
1. It's been about a week now after I have sent my applications to like 50 vacant positions in different companies and I haven't heard from any one of them. Not even for an initial interview whatsoever. I am getting stressed out thinking about this since...
2. ... we have no food in the fridge, pantry and the whole kitchen. How terrific can this month get? It's also been exactly a week since we just go to the store to buy some canned goods and me and my brother aren't really comfortable eating canned and fried meals for days straight. But heck it's cheaper than going to the market especially now that...
3. ... I am doing some serious budgeting around here because the bills are due this week and having said that my allowance has been cutoff, I really really need to tighten the belt. Good luck with this frustration. I hope next week my frustration will be a lot lighter like wanting to eat Frozen Yogurt or watch a movie or go out or another hangover but wait, they all involve spending which I cannot possibly do right now if I want to stretch out my remaining money until I get my job. Believe me, it won't last another 30 days. Job, please come and get me!