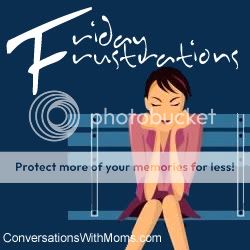 Technically, it is already Sunday but because there were circumstances that were not in my control, I will only get to post an entry here today.
What circumstances? My frustration?
I am slowly losing interest in something and I have to set my mind and find out what I really want to do with it.
Anyway, the previous month and last the 5-days of this week has been a huge upset and frustration to me.
1. I feel bored, drained and unhappy with what I'm doing. I used to enjoy it but now I'm thinking nothing's changing, it's just brain-juice draining and just plain blah. I need to come up with a backup plan before deciding on anything.
2. My Wi-Fi router here at home is busted and now I have to take turns with my brother for the direct cable of the internet. He stays longer online than I do.
3. My laptop's battery is bloated and it cost P7,500 ($170) for a new one. If I don't replace it, I'll have to bear with a trackpad, trackbutton and keyboard that has a mind of their own; clicking, highlighting and deleting on its own. So now, I removed my battery and is using the adapter ALL day.
Blah, blah, blah. I can feel my frustration going sky high especially with number 1.
Lord, help me.